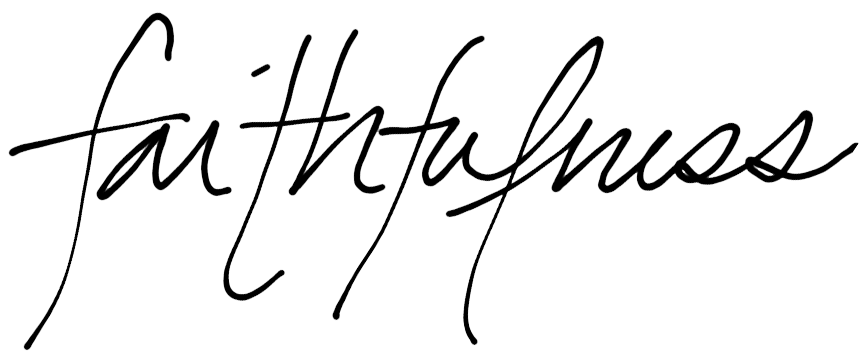 We all want success. We might define and measure it differently, but we want it. We strive for it. We assess it.
And we feel as if we attain it at times.
And we know we fall short at times.
Success in God's kingdom seems simple enough: It's faithfulness.
Surely we can be faithful, right?
Yet we fall short, because we see the gap between who we are/what we do and what we could have, should have, but didn't.
We make our success about our own efforts, what we can measure, but that's not how God measures our faithfulness. He wants our willingness, our humility, our attention. He wants our best but knows our best is never perfect. He knows we need Him. And when we know we need Him, we respond in faithfulness.
Faithfulness is trust, not perfection.
Faithfulness is humility, not self-sufficiency.
Faithfulness is responsibility, not control.
We decide to be faithful, but God drives our faithfulness. He fuels it. He provides everything we need for it.
Our faithfulness is our response to God's faithfulness.
Will we ever completely measure up? No.
Does that mean we're not faithful? Absolutely not.
Quit being so hard on yourself and others.
Simply choose faithfulness in this moment.