I've been walking a lot in recent months. I've had a lot going on, and there is something about walking that grounds me. I listen to upbeat worship music and put one foot in front of the other as I pray about my own spiritual quest as well as others'.
I prefer walking in the beautiful park in my town, where there are hills, turns, other walkers, and lots of nature. It's interesting and soothing, comforting and uplifting. But sometimes I don't get a chance to walk until it's beginning to get dark, and on those evenings, I prefer to walk on the high school track. It's easy without tripping hazards. It's usually fairly dark, but there are enough lights in the area to help me feel safe.
Several weeks ago, I had an odd day and was a bit uptight when I got home from work. It was getting late, but I knew a walk would help, so I headed toward the high school track. As I got closer, I saw the lights were on, and there were teams on the field. I thought I'd have to find another option, but I soon realized they were wrapping up a soccer game.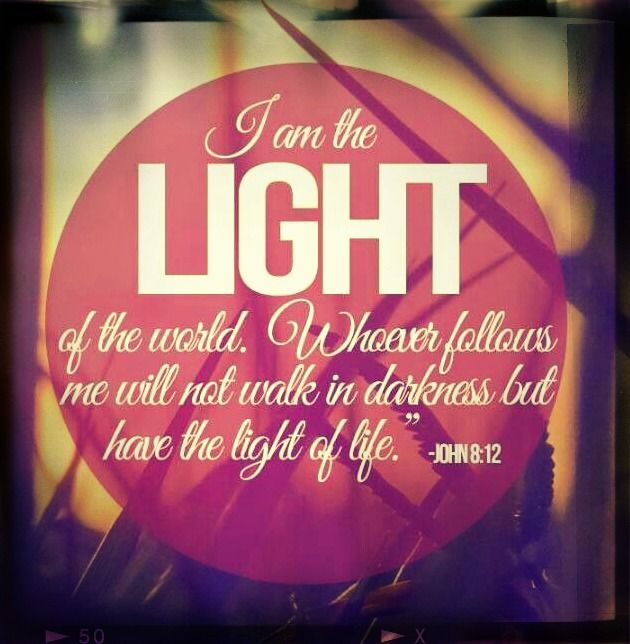 I started walking laps.
I walked in lane five.
Because I tend to get into my music and prayers, I easily lose track of laps as I walk, so I discovered a solution: stay in a lane for four laps, totaling a mile, then shift lanes. Surely I can keep count to four, over and over. I hoped to walked five miles that night, which is why I began in lane five.
The players and fans cleared the field and stands, and I kept walking. The lights stayed on. It was a bit uncomfortable. I felt like I was at a one-person track meet. I felt a bit exposed and vulnerable. The lights were intended to shed light on a game, but there I was, feeling as if I were under a spotlight. Or microscope.
I remembered a few verses:
Now this is the message we have heard from Him and declare to you: God is light, and there is absolutely no darkness in Him. If we say, "We have fellowship with Him," yet we walk in darkness, we are lying and are not practicing the truth. But if we walk in the light as He Himself is in the light, we have fellowship with one another, and the blood of Jesus His Son cleanses us from all sin. (1 John 1:5-7)

For you were once darkness, but now you are light in the Lord. Walk as children of light—for the fruit of the light results in all goodness, righteousness, and truth—discerning what is pleasing to the Lord. Don't participate in the fruitless works of darkness, but instead expose them. For it is shameful even to mention what is done by them in secret. Everything exposed by the light is made clear, for what makes everything clear is light. (Ephesians 5:8-14a)
I've fought for an authentic, honest, humble relationship with God through the years, and I'm comfortable standing in the light with Him. I trust him. I don't always like everything that's going on in my life, but I want Him to shine light on everything in my life more than I want my own comfort. I want to honor Him, and I want to walk in His light.
And I love walking in His light with others. Side by side, we can encourage each other, learn together, correct one another, and hold each other accountable.
But walking around the track that night reminded me that sometimes we don't choose, or even know, who is watching us walk in the light. Others can watch us from a distance without us even knowing they're close by. God's light isn't just so that we can see where we're stepping. It's not just for us to shine onto others and their lives.
God's light exposes us.

God's light invites others to see Him in us.

God's light connects us to others.

God's light makes us vulnerable.
I walked that entire five miles under the lights. It was odd, even unsettling, yet a good reminder that God decides where and when His light shines. It's on the fringes of that light that seem to be the darkest, most daunting and dangerous. But being vulnerable in the light is worth the risk – for myself and for others.