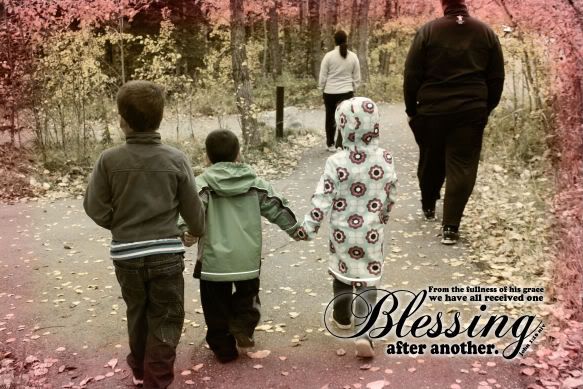 From the fullness of his grace we have all received one blessing after another.

john 1:16 niv
I look at all the little people in my life – my own children and my nieces and nephews and all the little friends that seem to come along for the ride and think how blessed I am by God. He has given me meaning and shown me so much through these people. How has God blessed you?
========================
Welcome to WFW!
There are very few rules, in fact the beauty of this ministry is the creative expression that God reveals Himself thorough. We marvel at the creativity that participants post with this meme. We encourage the " post behind the picture," or the reflections that many of the participants share. We ask that non-biblical resources not be used.
WFW is not about books, authors, artists.. it's about God and HIS WORD ONLY. WFW is about celebrating the gift of creativity through God's Word.
Join myself and some other wonderful ladies as we share by signing into to the Link below!