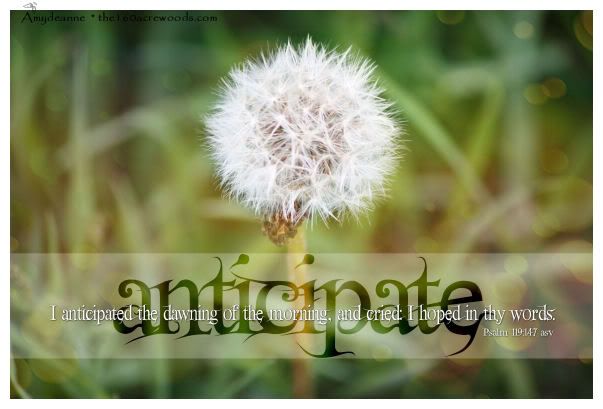 I anticipated the dawning of the morning, and cried: I hoped in they words.
Psalm 119:147 asv
Do you rise early and anticipate your time with the Lord?  Do you wake up and know that you are going to chat with your Maker? Do you cry with excitement to know He wants to spend time with you?
If you don't, you're missing out!  I hope you will be encouraged to take up His Word and find solace in it, even when we feel we are too tired to do it – that is when we need to rely on him the most.
========================
Welcome to WFW!
There are very few rules, in fact the beauty of this ministry is the creative expression that God reveals Himself thorough. We marvel at the creativity that participants post with this meme. We encourage the " post behind the picture," or the reflections that many of the participants share. We ask that non-biblical resources not be used.
WFW is not about books, authors, artists.. it's about God and HIS WORD ONLY. WFW is about celebrating the gift of creativity through God's Word.
Join myself and some other wonderful ladies as we share by signing into to the Link below!