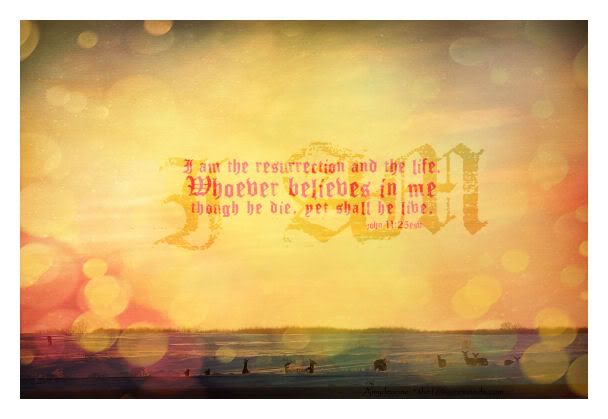 Jesus said to her,
"I am the resurrection and the life.
Whoever believes in me, though he die,
yet shall he live,
John 11:23 esv

*****************************
We are so close to Easter and I am astounded once again as I think about the reason why my Lord died on the cross.  How can we not be humbled by His Love for us?
I pray as you come into this season that you will dwell on the cross and all that was done for you!
*****************************
Welcome to:
Since it's inception, the purpose of Word filled Wednesday is to share God's word through photo, or graphic image combined with  a verse from the Bible.
Download it,
Read it,
Print it,
Share with others!
If You'd like to join us for Word Filled Wednesday,
simply add your name to  Linky Tools, post a BIBLE verse on your personal site and share with women around the world!
Click here
to enter your link and view this Linky Tools list…
If you would like to share the "graphic of the week," please feel free to do so on your personal blog. Sharing the Word of God is a wonderful thing. (please note that if you use the graphic of the week that for copyright purposes, we ask that the watermark remain in tact)
If you need more details click on the top green tab where it says WFW for more rules & regulations! 🙂